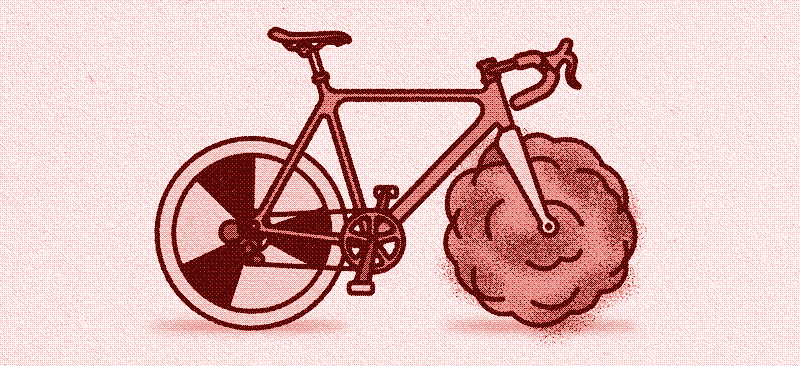 Illustration: [Diego Marmolejo](https://www.instagram.com/ddidak/).
Cycling is sustainable, but how sustainable is the bicycle?
Cycling is one of the most sustainable modes of transportation. Increased ridership reduces fossil fuel consumption and pollution, saves space, and improves public health and safety. However, the bicycle itself has managed to elude environmental critique. 12 Studies that calculate the environmental impact of cycling almost always compare it to driving, with predictable results: the bicycle is more sustainable than the car. Such research may encourage people to cycle more often but doesn't encourage manufacturers to make their bicycles as sustainable as possible.
For this article, I have consulted academic studies that compare different types of bicycles against each other or focus on the manufacturing stage of a particular two-wheeler. That kind of research was virtually non-existent until three or four years ago. Using the available material, I compare different generations of bicycles. Set in a historical context, it becomes clear that the resource use of a bike's production increases while its lifetime is becoming shorter. The result is a growing environmental footprint. That trend has a clear beginning. The bicycle evolved very slowly until the early 1980s and then suddenly underwent a fast succession of changes that continues up to this day.
There are no studies about bicycles built before the 1980s. Life cycle analyses, which investigate the resource use of a product from "cradle" to "grave," only appeared in the 1990s. However, the benchmark for a sustainable bicycle stands in the room where I write this. It's my 1980 Gazelle Champion road bike – now 43 years old. I bought it ten years ago in Barcelona from a tall German guy who was leaving the city. He had tears in his eyes when I walked away with it. I have a second road bike, a Mercier from 1978. That is my spare vehicle in case the other one breaks and I don't have the time for immediate repairs. I have two more road bikes parked in Belgium, where I grew up and where I still travel a few times a year (by train, not by bike). These are a Plume Vainqueur from the late 1960s and a Ventura from the 1970s.
The main reason why I have opted for old bicycles is that they are much better than new bicycles. Most people don't realize that, so they are also much cheaper. My four bikes cost me just 500 euros in total. That would buy me only one low-cost new road bike, and such a vehicle surely won't last 40 to 50 years – as we shall see. Of course, it's not just old road bikes which are better. The same goes for other types of bicycles built before the 1980s. I ride road bicycles because I cover relatively long distances, usually between 35 and 50 km round trip.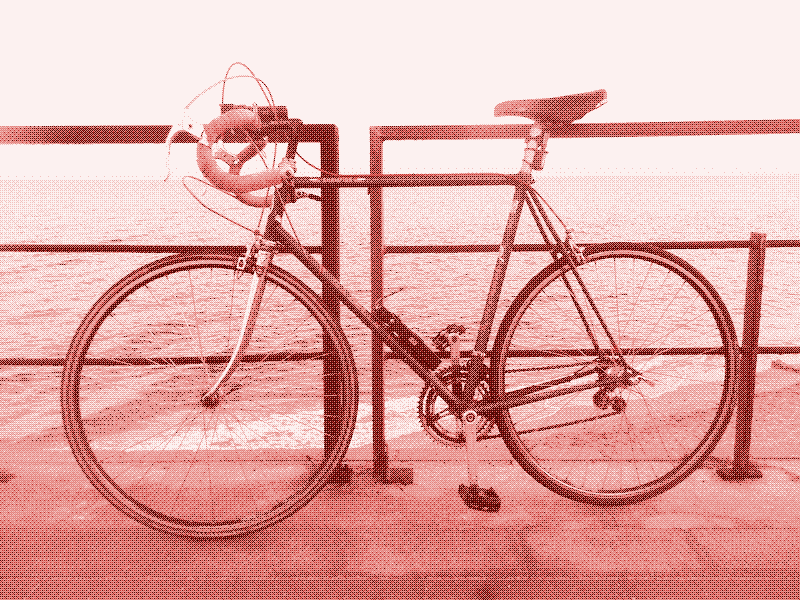 Image: The bicycle I use most often, a Gazelle Champion from 1980. It has covered at least 30,000 km since I bought it in 2013.